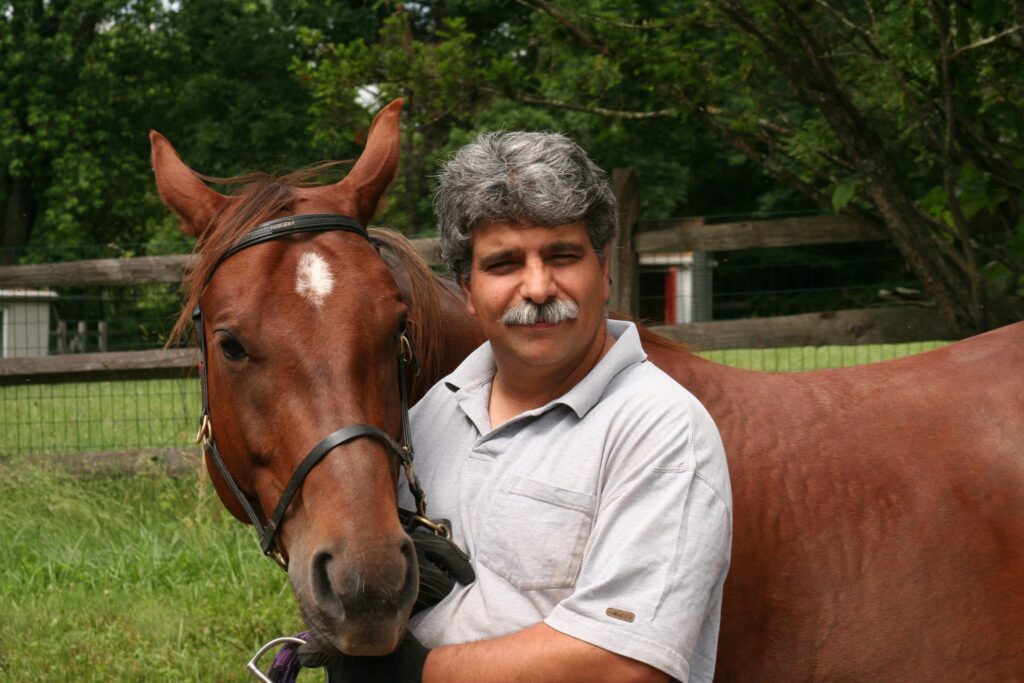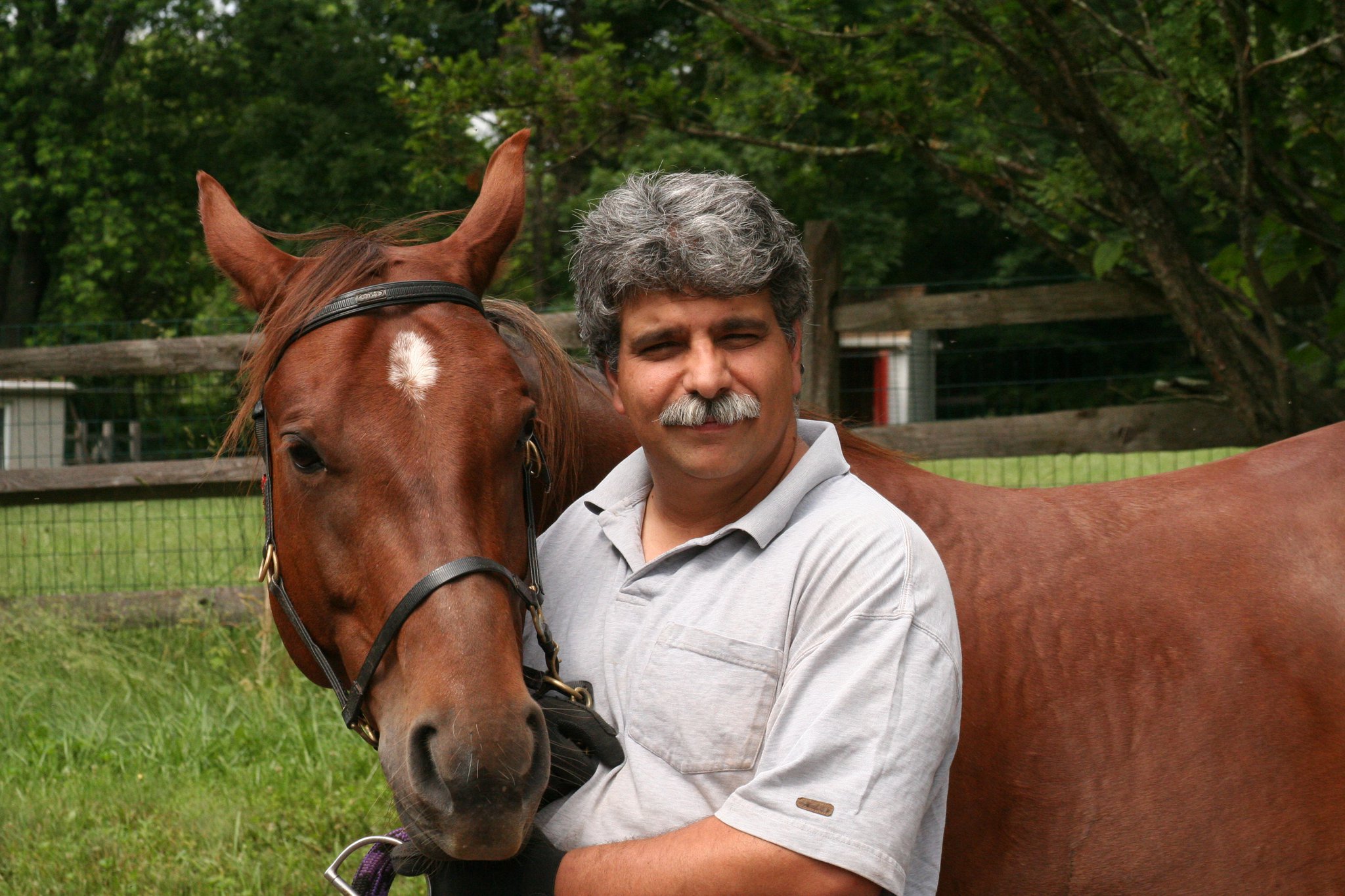 Jim the Feed Guy is Jim Fiorini.
This is Jim's third career in the past 45 years.  His first career lasted 10 years as a military and then commercial pilot.  The second career lasted 32 years as a network and security consultant for business.  So how does a flying computer geek become involved with horse feed?
Horses became a part of Jim's life in his late forties when his daughter Lexie dragged him kicking and screaming into the role of "Barn Dad".  The family's first horse was a feisty two year old AQH chestnut filly named Flair who was a very challenging introduction into the world of horse training and ownership. After many adventures Flair was retired at the young age of 13 due to a stifle injury that left her pasture sound but not comfortable riding.  Along the way the family acquired three more horses including two seniors so he has a wide variety of horses to give him experience.
In 2016 Flair was struck with laminitis and it was determined that she is insulin resistant.  This was Jim's introduction into the world of feeding special needs horses.  He found that while there was a great deal of information regarding commercial feeds for a metabolic horse it was difficult to sift through what was real and what was marketing.  It was then that Jim met his good friend and mentor in all things horse keeping, Kevin Guldin, owner of three local feed stores.  Kevin is a certified livestock nutritionist and with his guidance Jim was able to put together a great feed program for his small herd.
In 2019 Jim retired from the computer business and went to work for Kevin as his horse specialist where he used his analytical background from the computer world to sort through all the choices of horse feed in order to determine the best feeds in the best programs for individual horses.  Jim has undergone extensive continuing education to help understand the underlying mechanisms that work together to make a healthy horse.
Along the way Jim discovered that many claims made by feed and supplement companies were pure marketing and unsupported with current research. He also heard numerous myths about what is and isn't good to feed horses. This was the motivation for Jim the Feed Guy.
Jim is not an equine nutritionist but a professional feed specialist.  He uses the tools that very talented equine nutritionists have developed and tested in order to help horses lead longer, healthier, and more productive lives. He has a passion for educating owners not only on what works for their horses but why it works. By educating owners he sets a foundation for better habits and choices.
As an advocate for horses, Jim uses his platform to pull back the marketing veil and expose the false and misleading claims made by some feed and supplement companies.
He has provided a public forum on social media where he answers questions and simplifies the very confusing world of commercial feeds and supplements.
Jim is available for professional feed consultations anywhere in the United States and would be happy to travel to your facility to design a healthy and effective program for your horses using the available commercial feeds.